Your Honor Season 1 Episode 2
10 second Video Loading time.
Better To switch Video server with vpn, if does not play. opera vpn recommend.
//My API Ez99ULqORLkSi7LH //His API w9RFKGBEzvEtmpv4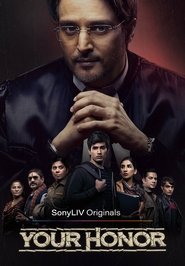 Your Honor Season 1 Episode 2
Bishan convinces Ruma not to leave Guddan's case as he is afraid Guddan might spill his name out, while Kiran continues the investigation after realizing the paint on Satnam's bike matches the colour of the car involved in the accident.
Episode Title: Protege
Air Date: 2020-06-18
Year: 2020