10 second Video Loading time.
Better To switch Video server with vpn, if does not play. opera vpn recommend.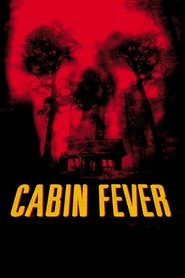 Cabin Fever
A group of five college graduates rent a cabin in the woods and begin to fall victim to a horrifying flesh-eating virus, which attracts the unwanted attention of the homicidal locals.
Views: 286
Genre: Horror
Director: Barry L. Caldwell, Eli Roth, Max Berryhill
Actors: Arie Verveen, Cerina Vincent, Eli Roth, Giuseppe Andrews, James DeBello, Joey Kern, Jordan Ladd, Rider Strong, Robert Harris, Tim Parati
Country: USA
Duration: 93
Quality: HD
Release: 2003