10 second Video Loading time.
Better To switch Video server with vpn, if does not play. opera vpn recommend.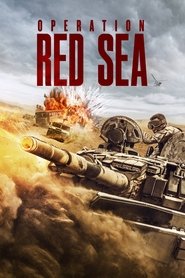 Operation Red Sea
A squad of the Jiaolong Commando Unit – Sea Dragon, a spec ops team of the Chinese Navy, carries out a hostage rescue operation in the nation of Yewaire, on the Arabian Peninsula, and fiercely fights against local rebel groups and Zaka, a terrorist organization.
Views: 402
Genre: Action, Drama, Thriller, War
Director: Dante Lam
Actors: Du Jiang, Hai Qing, Henry Prince Mak, Jiahao Guo, Jiang Luxia, Johnny Huang, Sanaa Alaoui, Yin Fang, Yutian Wang, Zhang Yi
Duration: 142
Quality: HD
Release: 2018