10 second Video Loading time.
Better To switch Video server with vpn, if does not play. opera vpn recommend.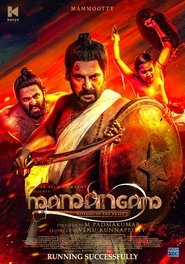 Mamangam (Tamil)
Based on the medieval fair called Mamankam, which was celebrated every 12 years between 800 AD and 1755 AD, the story of the film is supposedly about a brave warrior of Malabar and his loyal soldiers.
Views: 464
Genre: Action, Adventure, History, Thriller, War
Director: Padmakumar M
Actors: Anu Sithara, Iniya, Kaniha, Mammootty, Manikandan R Achari, Meghanathan, Prachi Tehlan, Sunil Sukhada, Tarun Arora, Unni Mukundan
Country: India
Duration: 157
Quality: HD
Release: 2019