10 second Video Loading time.
Better To switch Video server with vpn, if does not play. opera vpn recommend.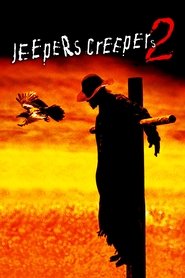 Jeepers Creepers 2
After 23 horrifying days of gorging on human flesh, an ancient creature known as the Creeper embarks on a final voracious feeding frenzy, terrorizing a group of varsity basketball players, cheerleaders and coaches stranded on a remote highway when their bus breaks down. The terrified group is forced to come together and do battle against the winged creature hell-bent on completing its grizzly ritual.
Views: 527
Genre: Horror
Director: Danny Green, Mark Anthony Little, Patricia A. Fullerton, Rick Kelly, Tom Luse, Victor Salva
Actors: Al Santos, Eric Nenninger, Garikayi Mutambirwa, Jonathan Breck, Josh Hammond, Luke Edwards, Marieh Delfino, Nicki Aycox, Ray Wise, Tom Tarantini
Country: USA
Duration: 104
Quality: HD
Release: 2003