10 second Video Loading time.
Better To switch Video server with vpn, if does not play. opera vpn recommend.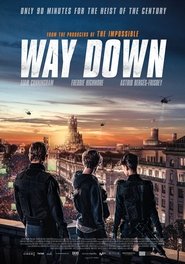 The Vault (Tam+Tel+Hin+Eng)
1080p
720p
400MB
When an engineer learns of a mysterious, impenetrable fortress hidden under The Bank of Spain, he joins a crew of master thieves who plan to steal the legendary lost treasure locked inside while the whole country is distracted by Spain's World Cup Final. With thousands of soccer fans cheering in the streets, and security forces closing in, the crew have just minutes to pull off the score of a lifetime.
Views: 501
Genre: Action, Crime, Dubbed Movies, Thriller
Director: Jaume Balagueró
Actors: Astrid Bergès-Frisbey, Axel Stein, Daniel Holguín, Emilio Gutiérrez Caba, Famke Janssen, Freddie Highmore, Jose Coronado, Liam Cunningham, Luis Tosar, Sam Riley
Country: Spain
Duration: 118
Quality: HD
Release: 2021