10 second Video Loading time.
Better To switch Video server with vpn, if does not play. opera vpn recommend.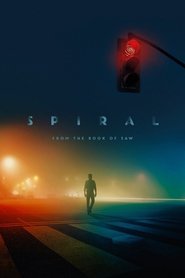 Spiral: From the Book of Saw (Tam+Tel – FanDub)
Working in the shadow of an esteemed police veteran, brash Detective Ezekiel "Zeke" Banks and his rookie partner take charge of a grisly investigation into murders that are eerily reminiscent of the city's gruesome past. Unwittingly entrapped in a deepening mystery, Zeke finds himself at the center of the killer's morbid game.
Views: 260
Genre: FanDub, Horror, Mystery, Thriller
Director: Darren Lynn Bousman
Actors: Chris Rock, Dan Petronijevic, Frank Licari, John Tokatlidis, Marisol Nichols, Max Minghella, Morgan David Jones, Nazneen Contractor, Samuel L. Jackson, Zoie Palmer
Duration: 93
Quality: HD
Release: 2021