10 second Video Loading time.
Better To switch Video server with vpn, if does not play. opera vpn recommend.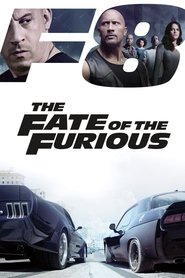 The Fate of the Furious (Tam+Tel+Hin+Eng)
When a mysterious woman seduces Dom into the world of crime and a betrayal of those closest to him, the crew face trials that will test them as never before.
Views: 263
Genre: Action, Crime, Dubbed Movies, Thriller
Director: Cliff Lanning, F. Gary Gray, Hilbert Hakim, Kim Berner, Rhys Summerhayes, Spiro Razatos
Actors: Charlize Theron, Dwayne Johnson, Jason Statham, Kurt Russell, Ludacris, Luke Evans, Michelle Rodriguez, Nathalie Emmanuel, Tyrese Gibson, Vin Diesel
Duration: 136
Quality: BluRay
Release: 2017