10 second Video Loading time.
Better To switch Video server with vpn, if does not play. opera vpn recommend.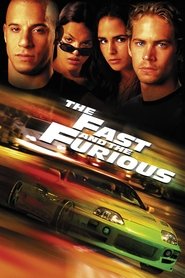 The Fast and the Furious (Tam+Tel+Hin+Eng)
Dominic Toretto is a Los Angeles street racer suspected of masterminding a series of big-rig hijackings. When undercover cop Brian O'Conner infiltrates Toretto's iconoclastic crew, he falls for Toretto's sister and must choose a side: the gang or the LAPD.
Views: 242
Genre: Action, Crime, Dubbed Movies, Thriller
Director: Deirdre Horgan, John Riley, Lars P. Winther, Mic Rodgers, Rob Cohen, Stephen V. Johnson
Actors: Chad Lindberg, Johnny Strong, Jordana Brewster, Matt Schulze, Michelle Rodriguez, Paul Walker, Rick Yune, Ted Levine, Thom Barry, Vin Diesel
Duration: 106
Quality: BluRay
Release: 2001