10 second Video Loading time.
Better To switch Video server with vpn, if does not play. opera vpn recommend.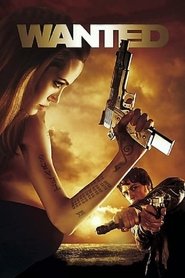 Wanted (Tam+Tel+Hin+Eng)
Doormat Wesley Gibson discovers that his recently murdered father – who Wesley never knew – belonged to a secret guild of assassins. After a leather-clad sexpot drafts Wesley into the society, he hones his innate killing skills and turns avenger.
Views: 329
Genre: Action, Crime, Dubbed Movies, Thriller
Director: Timur Bekmambetov
Actors: Angelina Jolie, Common, David O'Hara, James McAvoy, Konstantin Khabenskiy, Kristen Hager, Marc Warren, Morgan Freeman, Terence Stamp, Thomas Kretschmann
Duration: 110
Quality: BluRay
Release: 2008