10 second Video Loading time.
Better To switch Video server with vpn, if does not play. opera vpn recommend.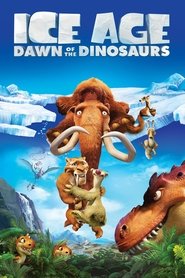 Ice Age: Dawn of the Dinosaurs (Eng+Hin)
Times are changing for Manny the moody mammoth, Sid the motor mouthed sloth and Diego the crafty saber-toothed tiger. Life heats up for our heroes when they meet some new and none-too-friendly neighbors – the mighty dinosaurs.
Views: 250
Genre: Adventure, Animation, Comedy, Dubbed Movies, Family
Director: Carlos Saldanha, Mike Thurmeier, Patrick Worlock
Actors: Chris Wedge, Denis Leary, John Leguizamo, Josh Peck, Karen Disher, Kristen Wiig, Queen Latifah, Ray Romano, Seann William Scott, Simon Pegg
Duration: 94
Quality: BluRay
Release: 2009