10 second Video Loading time.
Better To switch Video server with vpn, if does not play. opera vpn recommend.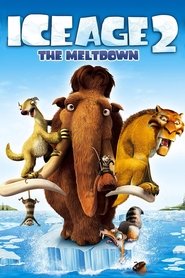 Ice Age: The Meltdown (Tam+Tel+Hin+Eng)
Diego, Manny and Sid return in this sequel to the hit animated movie Ice Age. This time around, the deep freeze is over, and the ice-covered earth is starting to melt, which will destroy the trio's cherished valley. The impending disaster prompts them to reunite and warn all the other beasts about the desperate situation.
Views: 242
Genre: Adventure, Animation, Comedy, Dubbed Movies, Family
Director: Brett Hoffman, Carlos Saldanha, Nash Dunnigan
Actors: Chris Wedge, Denis Leary, Jay Leno, John Leguizamo, Josh Peck, Peter Ackerman, Queen Latifah, Ray Romano, Seann William Scott, Will Arnett
Duration: 91
Quality: BluRay
Release: 2006