10 second Video Loading time.
Better To switch Video server with vpn, if does not play. opera vpn recommend.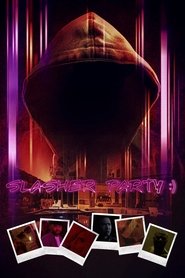 Slasher Party (Tam+Eng)
Young Hollywood "Elite", aka The Social Media Influencers, think tonight's afterparty is the usual Hollywood Hills get together at another private mansion after the club. Little do they know that not everyone is going to make it out alive. What starts off as an intimate get together spirals into a night of survival.
Views: 250
Genre: Dubbed Movies, Horror
Director: Tony Villalobos
Actors: Antonio Ramos, Aryia, Danny Trejo, Isabella Brenza, Kinsey Wolanski, Ray J, Simona Shyne, Solé Bovelli, Tim Chantarangsu, Vitaly Zdorovetskiy
Country: USA
Duration: 80
Quality: BluRay
Release: 2019