10 second Video Loading time.
Better To switch Video server with vpn, if does not play. opera vpn recommend.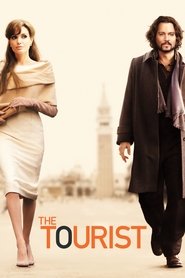 The Tourist (Tam+Tel+Hin+Eng)
American tourist Frank meets mysterious British woman Elsie on the train to Venice. Romance seems to bud, but there's more to her than meets the eye. Remake of the 2005 French film "Anthony Zimmer", written and directed by Jérôme Salle.
Views: 436
Genre: Action, Dubbed Movies, Romance, Thriller
Director: Dianne Dreyer, Florian Henckel von Donnersmarck
Actors: Alessio Boni, Angelina Jolie, Christian De Sica, Daniele Pecci, Giovanni Guidelli, Johnny Depp, Paul Bettany, Rufus Sewell, Steven Berkoff, Timothy Dalton
Duration: 103
Quality: BluRay
Release: 2010