10 second Video Loading time.
Better To switch Video server with vpn, if does not play. opera vpn recommend.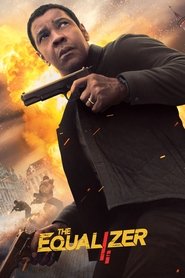 The Equalizer 2 (Tam+Tel+Hin+Eng)
Robert McCall, who serves an unflinching justice for the exploited and oppressed, embarks on a relentless, globe-trotting quest for vengeance when a long-time girl friend is murdered.
Views: 617
Genre: Action, Crime, Dubbed Movies, Thriller
Director: Aidan Payne, Antoine Fuqua, Donald Sparks, Dug Rotstein, J.J. Dashnaw, Karen Davis, Ricky R. Weaver
Actors: Ashton Sanders, Bill Pullman, Denzel Washington, Garrett Golden, Jonathan Scarfe, Kazy Tauginas, Melissa Leo, Orson Bean, Pedro Pascal, Sakina Jaffrey
Country: USA
Duration: 121
Quality: BluRay
Release: 2018