10 second Video Loading time.
Better To switch Video server with vpn, if does not play. opera vpn recommend.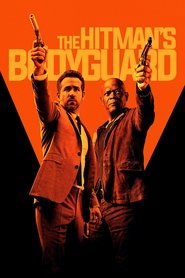 The Hitman's Bodyguard (Tam+Tel+Hin+Eng)
The world's top bodyguard gets a new client, a hit man who must testify at the International Court of Justice. They must put their differences aside and work together to make it to the trial on time.
Views: 366
Genre: Action, Comedy, Crime, Dubbed Movies, Thriller
Director: Kristina Sakizli, Lizzie Pritchard, Patrick Hughes, Stefania Velichkova
Actors: Élodie Yung, Gary Oldman, Joaquim de Almeida, Kirsty Mitchell, Richard E. Grant, Ryan Reynolds, Salma Hayek, Sam Hazeldine, Samuel L. Jackson, Yuri Kolokolnikov
Country: Bulgaria, Canada, France, Hong Kong, Netherlands, UK, USA
Duration: 118
Quality: BluRay
Release: 2017