10 second Video Loading time.
Better To switch Video server with vpn, if does not play. opera vpn recommend.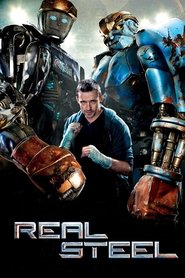 Real Steel (2011) [Tam + Hin + Eng]
Charlie Kenton is a washed-up fighter who retired from the ring when robots took over the sport. After his robot is trashed, he reluctantly teams up with his estranged son to rebuild and train an unlikely contender.
Views: 621
Genre: Action, Drama, Science Fiction
Director: Diane Durant, Shawn Levy
Actors: Anthony Mackie, Dakota Goyo, Evangeline Lilly, Hope Davis, Hugh Jackman, James Rebhorn, Karl Yune, Kevin Durand, Sophie Levy, Tess Levy
Duration: 127
Quality: HD
Release: 2011