10 second Video Loading time.
Better To switch Video server with vpn, if does not play. opera vpn recommend.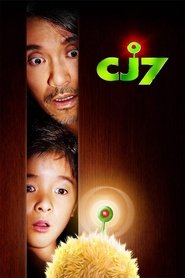 CJ7
Ti, a really poor construction worker that struggles to keep his son, Dicky, in private school, mistakes an orb he finds in a junkjard for a toy which proves to be much, much more once the young boy starts to play with it.
Views: 564
Genre: Comedy, Drama, Family, Fantasy, Science Fiction
Director: Stephen Chow
Actors: Han Yong-Hua, Huang Lei, Kitty Zhang, Lam Tze-chung, Lee Sheung-Ching, Lei Yu, Stephen Chow, Steven Fung Min-Hang, Xu Jiao, Yao Wen-Xue
Duration: 86
Quality: HD
Release: 2008