10 second Video Loading time.
Better To switch Video server with vpn, if does not play. opera vpn recommend.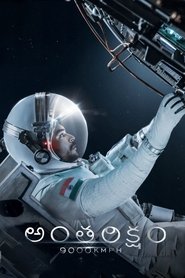 Vinveli 9000 KMPH
The coordinates of an old satellite from India, Mihira, are lost with the potential for it to wreak havoc with communications worldwide. Astronaut Dev's life was turned upside down five years ago and he now teaches science at a government school. He's brought in to fix the satellite but is that the only reason he agrees to come back?
Views: 356
Genre: Science Fiction, Thriller
Director: Kiran Kumar, Sandeep Chowdhary, Sankalp Reddy, Satyam Kalvakolu, Vamshi Naarani
Actors: Aditi Rao Hydari, Lavanya Tripathi, Pavani Gangireddy, Raja Chembolu, Satyadev Kancharana, Srinivas Avasarala, Varun Tej
Country: India
Duration: 140
Quality: HD
Release: 2018